BestsellerMagazine.com - CATEGORY Breaking news: TITLE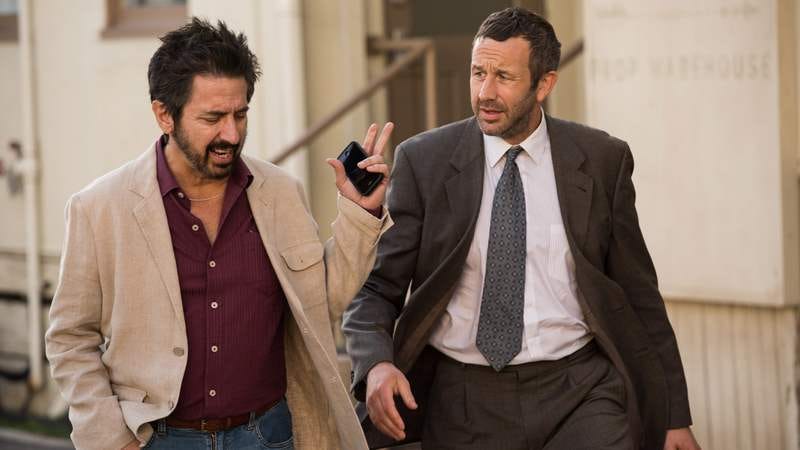 Ray Romano, Chris O'Dowd (Photo: Epix)
Here's what's up in the world of television for Sunday, August 13. All times are Eastern.
Top pick
(Epix, 8 p.m.): This adaptation of Elmore Leonard's successful novel (and subsequent movie) is a based-on more than a blueprint. Chris O'Dowd takes over the John Travolta part, as his Miles Daly (instead of Chili Palmer) is the mobster who wants to get into the movie business after finding a valuable (albeit bloodstained) script. Our own Scott Von Doviak found it entertaining enough in his B review: "O'Dowd doesn't have the megawatt charisma John Travolta brought to the movie version, but his scruffy amiability sets the tone for the series as a whole." He also enthuses that "Several of the supporting players fit right into the Elmore Leonard world of likable lowlifes," including Ray Romano, clearly enjoying himself as a straight-to-video movie producer.
Regular coverage
(Showtime, 8 p.m.)
>Game Of Thrones (HBO, 9 p.m.)
>The Strain (FX, 10 p.m.)
>Insecure (HBO, 10:30 p.m.)
>Rick And Morty (Adult Swim, 11:30 p.m.)
Wild card
(Cartoon Network, Hulu): In a world as topsy-turvy as ours is right now, some surreal escapism may be in order. The Amazing World Of Gumball is straight-up nuts, mixing animation against real-life backgrounds to tell the story of a bizarre animal family (the brothers are a… cat? and a fish?) Honestly, half the time we have no idea what we're watching, yet are cracking up nonetheless. And the music is usually stellar, like this Beastie Boys-inspired ode to childhood:
BestsellerMagazine.com, latest News Around the world presents the latest information of national, regional, and international, politics, economics, sports, automotive, and lifestyle.
Source : http://www.avclub.com/article/get-shorty-offers-alternative-avenue-movie-busines-259247