BestsellerMagazine.com - CATEGORY Report update: TITLE
So many moments of female togetherness take place in proximity to a toilet. A couple of years ago, during early design meetings for The Wing, a women's club that calls itself a space "between Work and Werk," bathrooms were discussed at length; the whole place is a kind of ladies' room. "Nobody had done a women-only co-working and event space before," Alda Ly, the architect who directed the project, recalled."It was a lot of sitting around the table and brainstorming, 'What does that look like?'"
True gender equality requires a good deal of new construction. Materials were selected to optimize female comfort, furniture would be suitably proportioned; there would be spaces to socialize and others in which to retreat. A separate "Beauty" room was to be walled off from the toilets, for relaxed primping. The Wing's first location opened in Manhattan's Flatiron district, in 2016, and since then the clubs have been kept between 73 and 74 degrees, appreciably higher than New York's mandated temperature of at least 68, and flouting typical guy-bod preference. (The Wing's contractor, a man, still has a habit of lowering it to 70 when he comes by.)
>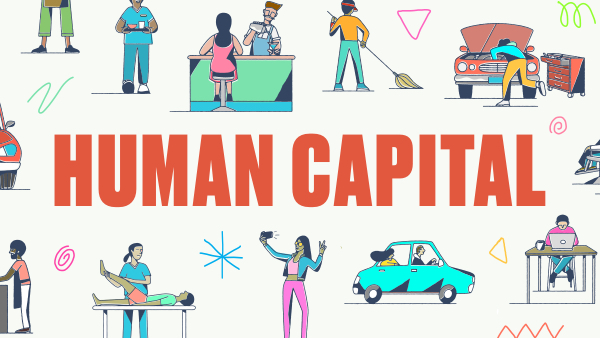 How technology and globalization are changing what it means to work
Such are the concerns of designing for an emerging market's needs, as women—likelier than those of previous generations to have attended college, and to take on white-collar jobs—are filling a rising share of seats in new kinds of work spaces. Yet at a moment when, from blueprints on, more buildings are being reconfigured and reapportioned to take women into account, only a quarter of all architects in the United States are female; a recent survey by Dezeen, a design magazine, found that among the world's hundred biggest firms, women run three. "There's a lot of partnerships—men and women, husband and wife," Ly, who last January started her own firm, Alda Ly Architecture and Design, said. "But there's not that many firms run by women without partners." Even those who ascend to the highest levels may have to deal with weird flak. Five years ago, Zaha Hadid—the first woman to have won the Pritzker Prize, the top honor in architecture—was forced to respond to public criticisms that her mock-up for Qatar's Al-Wakrah stadium, which will host the 2022 World Cup, resembled a "vulvic bulge." (The inspiration was a dhow, a boat traditionally found in Qatar.) "What are they saying?" Hadid wondered to a reporter for Time. "Everything with a hole in it is a vagina?" After Hadid died, in 2016, Princeton University Press published a book called, Where Are the Women Architects?
So it's almost by default that Ly, who is 38, has been called upon to bring a feminist's eye to a new array of spaces. Lately, she can be found helping The Wing expand westward: A Washington, D.C., site is opening April 12th, to be followed by clubs in Los Angeles and San Francisco, among other cities. She has also worked on the Pennovation Center, an "idea factory" at the University of Pennsylvania meant to "inspire innovation" (it has a bar); open-plan offices for Triple Canopy, an arty-intellectual magazine supported by the Andy Warhol Foundation; a shop for a bespoke 3-D printed headphones; and communal housing. A new client is Bulletin, a millennial-run store that sells products from female-owned online vendors ("Nasty Woman" slippers, vibrators, embroidery that says "Put the seat down you fucker"); Ly has been hired to design Bulletin's brick-and-mortar flagship, in Manhattan's Union Square.
BestsellerMagazine.com, Forum discussion and sharing News from home and abroad. Starting from the ideological, political, economic, social and cultural.
Source : https://www.theatlantic.com/business/archive/2018/04/an-architect-for-the-feminist-moment/557516/