BestsellerMagazine.com - CATEGORY News update: TITLE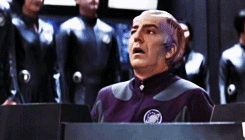 The lack of new antagonisms over the weekend between the US and North Korea has prompted the markets to react accordingly. Already before the weekend, we detected some signs that at least some market participants had begun looking past the dramatic rhetoric.
The relief rally spread today. The MSCI Asia Pacific Index, excluding Japan, rallied 0.8% to snap a three-day fall. Korea's Kospi rose 0.6%, ending its three-day nearly 3.3% slide. Backing the regional recovery, Japanese markets, returning from a long holiday weekend, fell. The 1.1% drop in the Topix was the largest decline since May and extends the losing streak to the fourth consecutive sessions and six of the past seven - no safe haven here.
At the same time, the gap lower opening in Tokyo was still a bit surprising given the strength of Q2 GDP. The 4.0% annualized expansion easily beat estimates for a 2.5% gain and 1.5% in Q1. Private consumption rose 0.9%, nearly twice what was expected. Business spending was also twice as strong as expected, rising 2.4%. Net exports shaved 0.3%. Public investment gained 5.1% in Q2. The one troublesome element was the minus 0.4% GDP deflator.
The 1% quarterly expansion for Japan puts it atop the G7. Senior BOJ officials had intimated if the global economy recovery spilled over and lifted the Japanese economy then officials might consider increasing the 10-year yield target, which is now +/- 10 bp around zero. We suspect that it will take a further rise in other benchmark yields, including US Treasuries to prompt such a discussion.
After dipping below JPY109 before the weekend, the greenback rallied to JPY109.80 steadily through the European morning. There is a large (~$1.2 bln) option struck at JPY110. The euro has approached the JPY129.70 area, which is a retracement objective of the decline since JPY131.40 was seen on August 2.
European shares are also higher. The 0.8% gain is the first rise in four sessions. It is being led by financials and real estate, German and Italian markets are leading the way. Core 10-year bond yields are up around four basis points while the periphery is little changed. The US 10-year yield is up nearly three basis points to 2.22%.
Gold is declining (0.55%) after rallying the past four sessions for 2.35%. MSCI Emerging Market equities are up 0.8%, and many of the freely traded emerging market currencies are higher, including the South African rand (~1.0%), Mexican peso (~0.25%), and Turkish lira (~0.2%). Central European currencies are off against the dollar, which seems to be largely reflecting the euro's heavier tone.
The euro advanced for the past three sessions and was trying to extend it into a fourth session but was turned back in the European morning, as the greenback found somewhat better traction. A consolidative tone appears to be emerging. Initial support today is seen near $1.0780. There is a 1.2-bln euro option struck at $1.1750 that will be cut today. The 20-day moving average, which the euro has not closed below since late June, is near $1.1735 today. The aggregate industrial output figures for June (-0.6% and +2.6% year-over-year) were largely in line with expectations after the softer national reports in recent days.
China reported a series of disappointing data, and the yuan declined for the second consecutive session. The two-day slippage of 0.3% is the most since nearly seven months. Against its basket (CFETS) it fell (~0.2%) for the first time in more than two weeks. Industrial output slowed to 6.4% in July from 7.6% in June. Fixed investment in urban areas rose 8.3% through July, down from an 8.6% pace. Retail sales slowed to a still heady 10.4% pace from 11.0% in June.
Separately, China indicated that sanctions against North Korea, agreed at the UN, will be implemented as of tomorrow. These entail embargoes on North Korean coal, iron ore, iron, and seafood. Roughly a third of North Korea's exports (~$3 bln) are thought to be impacted by the newest sanctions.
Meanwhile, the Trump Administration is expected to announce a new trade investigation into Chinese practices as early as today. This time intellectual property rights may come under scrutiny. The US has opened several investigations into Chinese trade practices. Thus far action has been minimal, though note that some increase in countervailing duties is possible prior to a final decision. President Trump has seemed to link his trade stance with China's cooperation with North Korea. Yet it appears that for Chinese officials, Korea is one of the several strategic flash points with the new US administration, with claims on the South China Sea, arms sales to Taiwan, and the proliferation of US anti-missile defense systems in Asia.
This is a busy week for US economic data, with retail sales, industrial output and the FOMC minutes being the highlights. However, it begins slowly with a light calendar today. The week begins slowly in Canada as well. The highlight is the July CPI at the end of the week.
Disclosure: I/we have no positions in any stocks mentioned, and no plans to initiate any positions within the next 72 hours.
I wrote this article myself, and it expresses my own opinions. I am not receiving compensation for it. I have no business relationship with any company whose stock is mentioned in this article.
BestsellerMagazine.com, set News, Photos, Profile, Video, Artist & Celebrity World complete.
Source : https://seekingalpha.com/article/4098567-sigh-relief-weighs-yen-gold-lifting-equities-dollar