BestsellerMagazine.com - CATEGORY Headline News: TITLE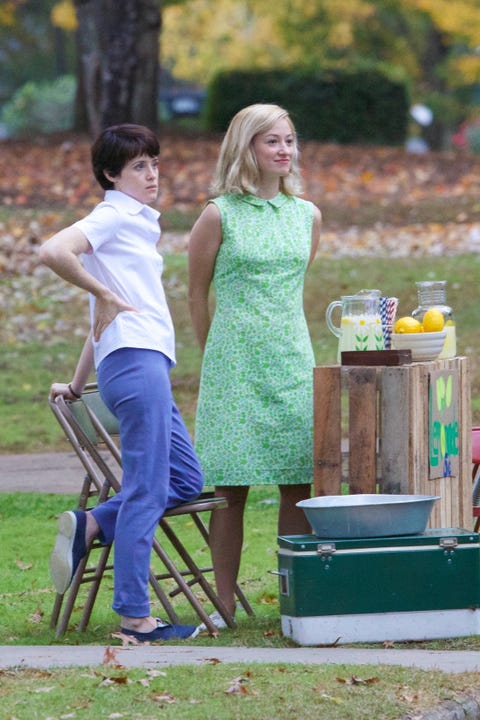 >
Backgrid
Advertisement - Continue Reading Below
Claire Foy may be finished filming her run on >The Crown, but that doesn't mean she's done with period dramas set in the '60s. Next year, she'll appear in First Man, a biopic centered around Neil Armstrong and what it took to put an American man on the moon.
The film will adapt >First Man: A Life of Neil A. Armstrong by James Hansen, and per the Hollywood Reporter, will focus on the years from 1961 to 1969, when Armstrong took that famed "giant leap" for mankind.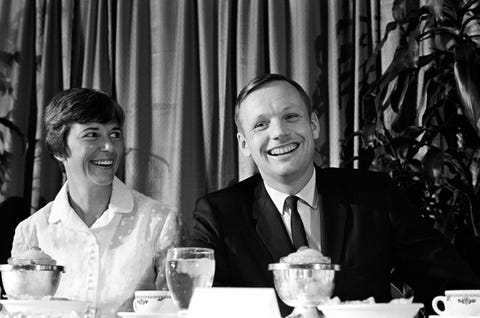 >
'Janet and Neil Armstrong in 1969.
Getty
The goal is to explore the sacrifices and the cost—on Armstrong and on the nation—of one of the most dangerous missions in history," cites the Hollywood Reporter.
Ryan Gosling has been cast in the role of Armstrong, and the film will reunite the actor with La La Land director Damien Chazelle. Foy will play his wife Janet, and this week we got our first look at her on the set, sporting sporting a pixie cut (or perhaps a wig) and some retro garb.
Advertisement - Continue Reading Below
Other members of the cast include Kyle Chandler, who will play Deke Slayton, Corey Stoll, who will portray Buzz Aldrin, and Jon Bernthal, in the role of Dave Scott.
The film is slated to premiere on October 12, 2018, just in time for Oscar season.
BestsellerMagazine.com, index News of business criminal law politics soccer sports celebrity lifestyle video images in the world and the world today.
Source : http://www.townandcountrymag.com/leisure/arts-and-culture/a13532541/first-man-claire-foy/