BestSellerMagazine.com – Star News Prime Report: Pretty Little Liars' Final 10 Episodes Will Feature a Musical Number, a Time Jump dan an Evil Board Game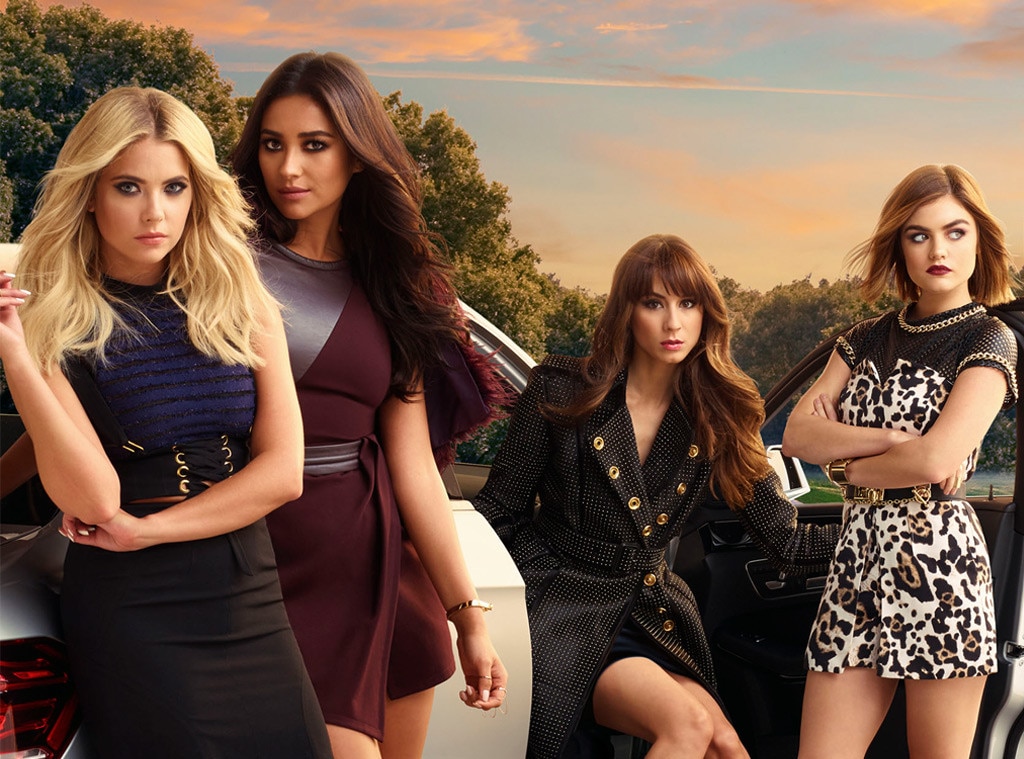 The final 10 episodes of Pretty Little Liars are nearly upon us, but it sounds like the ride is hardly over. 
The cast and creators addressed reporters during the TV Critics' Association winter press tour on Tuesday to spill on what's to come as the Freeform drama wraps up its seventh and final season, and surprisingly, they spilled quite a bit. We may not know who A.D. is, but we know a little bit of what to expect when the show returns in April. 
1. Things are getting musical. Executive producer Oliver Goldstick told reporters that since the whole cast is so talented, he has been begging for a musical number for all seven seasons, and he finally made it happen. 
"A ll of them have incredible talents and singing happens to be one of them," Goldstick said. "And I thought it was a shame that we didn't utilize that and we found a way to platform it in the last 10 episodes. 
2. The time jumps aren't over! "There will be a one year time jump before it ends," exec producer I. Marlene King revealed. 
3. That moment in Allison's classroom has not been forgotten. Season six ended with the other girls showing up in a classroom where Allison is a teacher, telling her "he's coming." Exec producer Joseph Dougherty promised, "During the last 10, we'll get back to it. The deeper you get into the 10, the denser the episodes get." 
4. Not all is as it seems with the couples. It looks as if all the girls will end up right back with their high school boyfriends, but that's not necessarily the case. Apparently, we'll be surprised. "The couples who are meant to be together will find themselves back together," King said, but "It's a very curvy road, many ups and downs until we get to the end." 
5. The final 10 episodes are sort of a tribute to the fans. "We've said this is the most shocking, the most romantic, the most deadly, this final season," King said. "But I would also say these last 10 episodes are a love letter to the fans." 
"You feel each one of us as witers and as creators wanting to give something back to the fans who have been so loyal," Dougherty agreed. 
6. We're about to learn more about Allison's evolution, and the truth about her family. Her actions over the series will become "if not forgivable, it's certainly comprehensible," according to Goldstick. 
7. The cast is often just as confused as everyone else is about all the plot twists. "I'm equally as confused and I'm on the show," Lucy Hale told reporters. "It's been very fun. We almost need graphs and grids to understand what's going on." 
8. …Which is why the cast can't wait for us to see the final episodes. "That's why I'm so excited for the end, so they're all get their answers," Shay Mitchell said of the fans. "All the answers except for how the moms got out of the basement. You're never going to know." (King says that while we'll never see the moms get out of the basement they were locked in before that five year time jump, it will be discussed.) 
9. And finally, part of the mystery this season revolves around…an evil board game. A.D. gifts the girls with a giant box that contains "A board game that is created by AD and he forces the Liars to play this game in the final 10 episodes," King reveals. "And the stakes are incredibly high."
Pretty Little Liars returns Tuesday, April 18 on Freeform. 
Sumber: http://www.eonline.com
BestSellerMagazine.com, latest News Around the world presents the latest information of national, regional, and international, politics, economics, sports, automotive, and lifestyle.