BestSellerMagazine.com – Star News Prime News: The Good Fight's Steamy New Trailer and Details on Returning Good Wife Players Will Rock Your World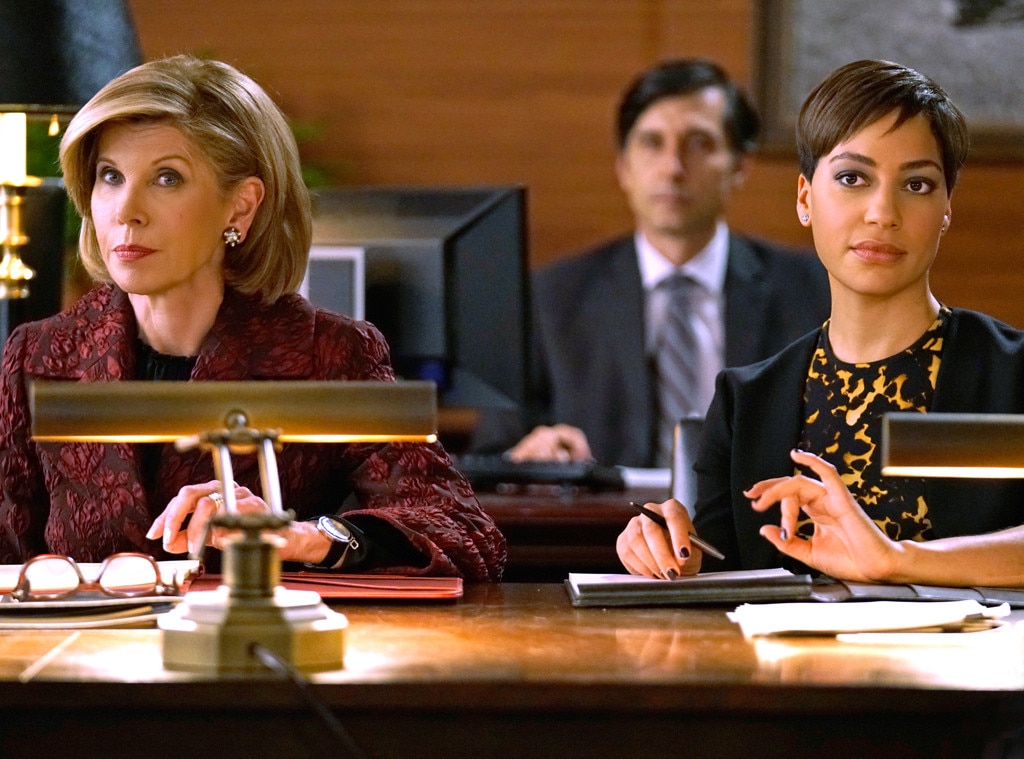 The Good Fight is going there. The CBS All Access spinoff of The Good Wife is ditching the broadcast standards—that's right, Diane Lockhart gets to drop the f-bomb, and does so in footage screened at the 2017 TCA Winter Press Tour.
"You know, it's interesting. you're going to hear people talk the way they speak in life. These are educated people. They're cultured, they're elegant, so you're not going to hear them sound drastically different…" The Good Fight co-creator Michelle King said.
Take a peek at the new (and uncensored) trailer below.
The first episode will premiere on CBS proper on Sunday, Feb. 19 at 8 p.m. Episode two follows directly after on CBS All Access, the network's streaming platform. What about the cursing? "We're cutting two different versions. One that is cleaner for network," co-creator Robert King said.
The series follows Diane Lockhart (Christine Baranski) who retires from Lockhart and Lee, but a financial scam sees her savings wiped out. What's she do to? She, and goddaughter Maia played by Game of Thrones' Rose Leslie, join a new firm that also happens to be the home of Lucca Quinn (Cush Jumbo). Financial ruin isn't the only issue Diane has to deal with—she's also estranged from husband Kurt McVeigh (Gary Cole) when the series picks up one-year after the events of The Good Wife series finale. The trailer above paints more of a picture.
"It seems she's estranged from her husband for reasons of infidelity, but she's at the top of her game," Baranski told the press at TCA. "There was a discussion about the interim, which I'm sure people will be curious about because The Good Fight jumps off from where The Good Wife left off in a great way."
The Good Wife ended with Lucca, under direction from Alicia Florrick (Julianna Margulies), bringing up Kurt's possible infidelity in open court. The last time Diane and Alicia saw each other, Diane slapped Alicia as the series came to a close.
"There was a real reluctance on my part to let go…So happily, it has all worked out. One of the first things I said to Cush was, 'Come on board with me. Let's do this,'" Baranski said.
Cole will return for The Good Fight. Other familiar Good Wife faces coming by include the previously announced Zach Grenier, Jerry Adler and Carrie Preston. The Kings also revealed Matthew Perry, Rita Wilson, Michael Boatman, Jayne Alexander, John Benjamin Hickey and Denis O'Hare have also booked return appearances.
"Oh my gosh, there's like three or four per episode," Robert said of returning faces.
Expect The Good Fight to take on politics just as much as The Good Wife did.
"What was good was the world changed on us…The Good Wife was always a little bit about the Obama years…[Donald Trump], I think, gives shape to a new show. Which, this is all going to change," Robert said.
Could The Good Fight be too hot for traditional broadcast TV and that's why it's on CBS All Access?
"The would make a good headline," Robert said.
At the end of the day, Baranski has one hope for
"The show is called The Good Fight and it is about the passing of power from one generation to another, so I'm hoping the show has a positive message about women needing to continue the good fight," Baranski said.
The Good Fight premieres Sunday, Feb. 19 on CBS and CBS All Access.
Sumber: http://www.eonline.com
BestSellerMagazine.com, Site News current daily serving News today and the latest news about politics until News lifestyle and sport.