BestSellerMagazine.com – Star News Worldwide news: How Emma Stone Ascended From Quirky Rom-Com Starlet to Hollywood's Leading Lady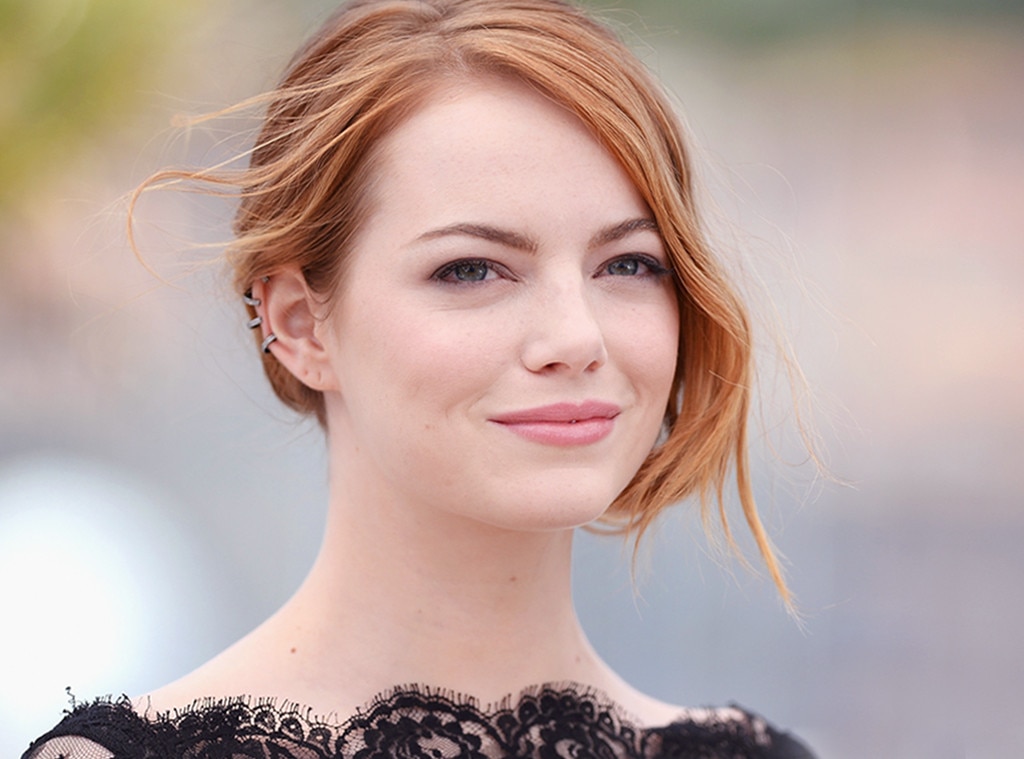 The stage is set for Emma Stone's biggest career moment thus far. 
At 28-years-old, the actress stands to win her first major award at the 2017 Golden Globes for musical-comedy La La Land, a classically feel-good role captivating movie goers and critics alike.
The Best Actress in a Motion Picture, Musical or Comedy nominee has already witnessed her fair share of success in Hollywood, her feature film debut in 2007's Superbad a precursor to a string of other mainstream box office hits, but she's certainly never joined the ranks of award season heavy hitters like Meryl Streep and Annette Bening… until now. 
Stone's Golden Globes category reads like a who's who of evergreen female powerhouses, both veterans in the biz and actresses on the rise. Between Streep, Bening, Oscar nominee Hailee Steinfeld and action-indie crossover starlet Lily Collins, many might have once considered Emma the underdog.
But as rave review after rave review for Stone's performance trickled in following La La Land's Venice Film Festival premiere, it's clear that she's really come to master every movie genre. 
Like most aspiring actresses, Emma—who dropped out of high school and moved to Los Angeles with her mom at 15—certainly paid her dues in show business.
Despite catching a talent agent's eye with her own take on an Alicia Silverstone monologue from Clueless, Stone was cast in various pilots that never made it to air and lost a starring role in Heroes to Hayden Panettiere, a setback she told Vanity Fair in 2011 was her "rock-bottom."
Then came along Superbad, a Seth Rogen-helmed comedy that gave Emma her first taste of fame. She co-starred as Jonah Hill's seemingly improbable but nonetheless likable love interest in the raunchy high school flick, a performance that put her on the map as one of Hollywood's up and coming rom-com darlings.
Praised for her goofy, girl next door charm, Stone went on to snag similarly-written (and always supporting) parts opposite Ana Farris in 2008's The House Bunny, alongside Matthew McConaughey and Jennifer Garner in Ghosts of Girlfriends Past and indie dramedy Paper Man, both released in 2009.
She then ventured into less-predictable, though not completely out of her wheelhouse, projects like 2009's horror-comedy Zombieland.
Critics dubbed Emma as "a hottie," "sexy" and "cynical" in the lucrative flick, but her acting chops were mostly an after thought in comparison to co-stars Woody Harrelsonand Jesse Eisenberg's review mentions.
Enter 2010's Easy A—Emma's first chance at proving she was a multidimensional standalone star (who also sang in the shower! #relatable), and boy did she nail it.
Critics like Robert Ebert sang Stone's praises in the edgy teen film inspired by The Scarlet Letter: "It's a funny, engaging comedy that takes the familiar but underrated Emma Stone and makes her, I believe, a star. Until actors are matched to the right role, we can never quite see them clearly."
Stone, then only 22, had achieved what most young, stunning comedic actresses who have onscreen chemistry with hunky male counterparts struggle to grasp: being taken seriously. Emma earned a BAFTA Rising Star Award nomination as well as a Best Actress nod at the 2011 Golden Globes for Easy A. She lost to Tom Hardy and Annette Bening, respectively. 
And if anyone recognized Emma's fledgling career was at a turning point, it was Emma herself. In a 2011 interview with the Belfast Telegraph, she explained why wrangling a role in Civil Rights period drama The Help (which earned a Best Picture nod at the Academy Awards) was so pivotal for her future professional endeavors.
"It's kind of mind-boggling to think that people decide to only see the one thing. 'Oh you did that, let's do that again, and again, and again,'" she recalled of constantly being typecast as "the sarcastic interest of the guy." 
Her role in The Help couldn't have strayed further from those aforementioned projects, a conscious decision on Emma's part that didn't go unnoticed.  
Fresh off The Help, Stone shed her signature red locks and pivoted into the world of comic book flicks, starring as Andrew Garfield's beau in 2012's The Amazing Spider-Man. As Spider-Man reboots go, Emma's iteration was commercially successful and well-liked by super hero junkies. 
For the next two years, Stone played it safe, picking up parts in universally forgettable, mostly panned films like Movie 43, Gangster Squad and Magic in the Moonlight. 
Once again disillusioned by the same pattern of projects that kickstarted her career, Stone was tapped for 2014's dark comedy-drama, Birdman. In her own words to Rolling Stone late last year, "If part of what you've craved in your life is to not upset anybody, it's easy to be drawn to characters that aren't gonna upset anybody. 
She played Michael Keaton's recovering drug addict daughter, a powerful, avante-garde film that swept the 2015 Oscars and nominated Stone in the Best Supporting Actress category. The Guardian called Emma "the great revelation" of the entire experience.
In a way, every piece of Emma's puzzle was in place (including Aloha's admittedly regrettable whitewashing controversy) for a project like La La Land to fall in her lap.
She'd already acted alongside Ryan Reynolds in 2011's Crazy, Stupid, Love and Paper Man, and a chance at taking a stab at something completely unique for the often-pigeonholed actress was surely an opportunity she couldn't pass up. 
The hype around La La Land speaks for itself. The Damien Chazelle-directed film won eight accolades, including Best Picture, at the 22nd Annual Critics' Choice Awards and could go home with up to seven more when the curtain closes at the Globes.
As for whether or not Emma is prepared to take the stage with an acceptance speech come Sunday evening? She told Rolling Stone, "I'm trying not to think about that. I just focus on what I've got to do at any one moment, and don't necessarily think about where it's all leading."
Well if you ask the City of Stars, they're all shining just for Emma. 
Sumber: http://www.eonline.com
​​ BestSellerMagazine.com, sites News largest in the world. News artist, celebrity gossip, celebrity interviews, vent celebrities, photos of celebrities, celebrities.